We are a small, family farm located in Loomis, California. Our flowers are grown sustainably with love and respect for the land on our 1-acre backyard. We enjoy cultivating heirloom flowers, unique varieties, and blooms that you cannot find at the grocery store.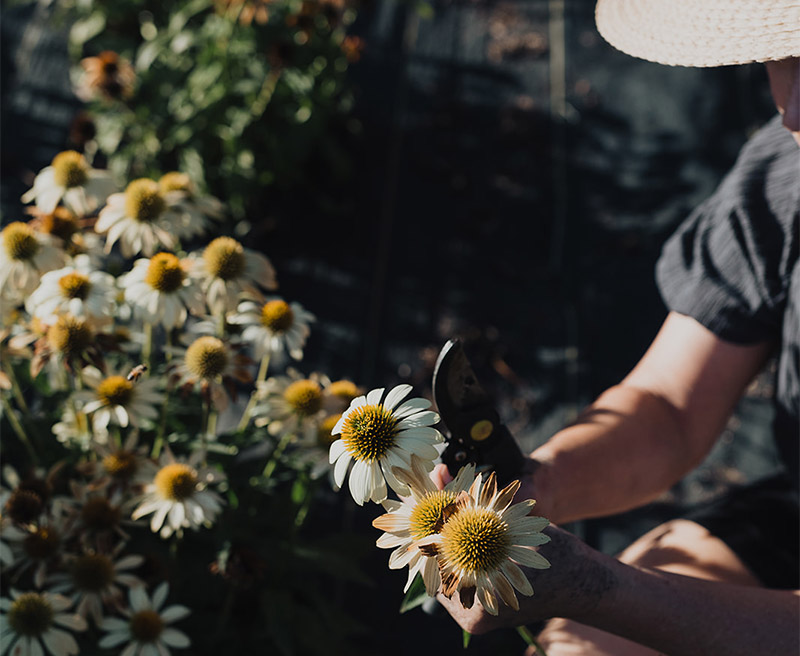 Our extra flowers are donated to local hospice organizations, retirement homes, memory-care facilities, schools, and the Loomis Library.
Happy Road Farms is also a member of the Slow Flowers Society and PlacerGROWN.
Lisa Thibodeau is the owner-farmer, a writer and former magazine publisher, she swapped a cubicle for small-scale farming three years ago. She plants, weeds, harvests, and makes the bouquets with joy and gratitude. Now she can breathe it all in.